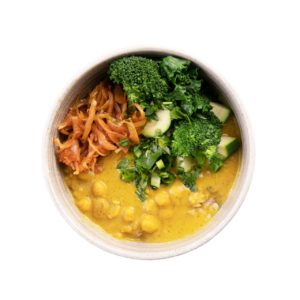 Tibetan Mama
Brown rice, coconut peanut butter curry sauce, steamed greens, kimchi. Contains: peanut, soy.

Per serving*
Cal 531
0.4383 kg CO2 emissions - 43% less than a similar dish with chicken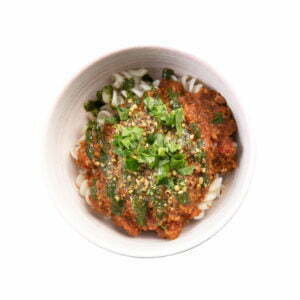 Pasta Bolo
Gluten free fusilli, bolognese sauce, green herbal oil, gomasio.
Contains: soy.

Per serving*
Cal 554
0.2527 kg CO2 emissions - 90% less than a similar dish with beef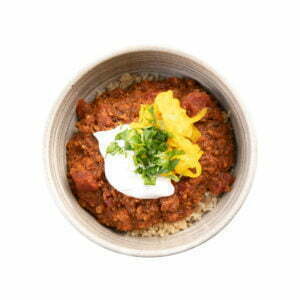 Spicy Chili Sin Carne
Brown rice, 3 beans, quinoa, chili sin carne, ersatz sour cream, turmeric onion.
Contains: soy.

Per serving*
Cal 596
0.3477 kg CO2 emissions - 88% l less than a similar dish with beef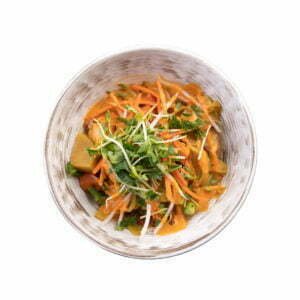 Vegetable Tajine
Quinoa, potatoes, moroccan vegetable stew, root vegetables, served with lemon harissa dressing.

Per serving*
Cal 359
0.2597 kg CO2 emissions - 52% less than a similar dish with chicken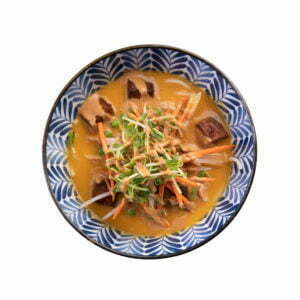 Magic Miso
Gluten-free noodles, miso broth, green peas, free range tofu, root vegetables, served with ginger velvet dressing.
Contains: nut, soy.

Per serving*
Cal 468
0.2938 kg CO2 emissions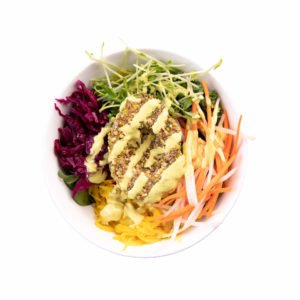 Botanical Salad
Salad mix, quinoa, superseed avocado, root vegetables, turmeric onion, red sauerkraut, pea shoots, served with saffron aioli dressing. Cracker on request.
Contains: nut.

Per serving*
Cal 328
0.3365 kg CO2 emissions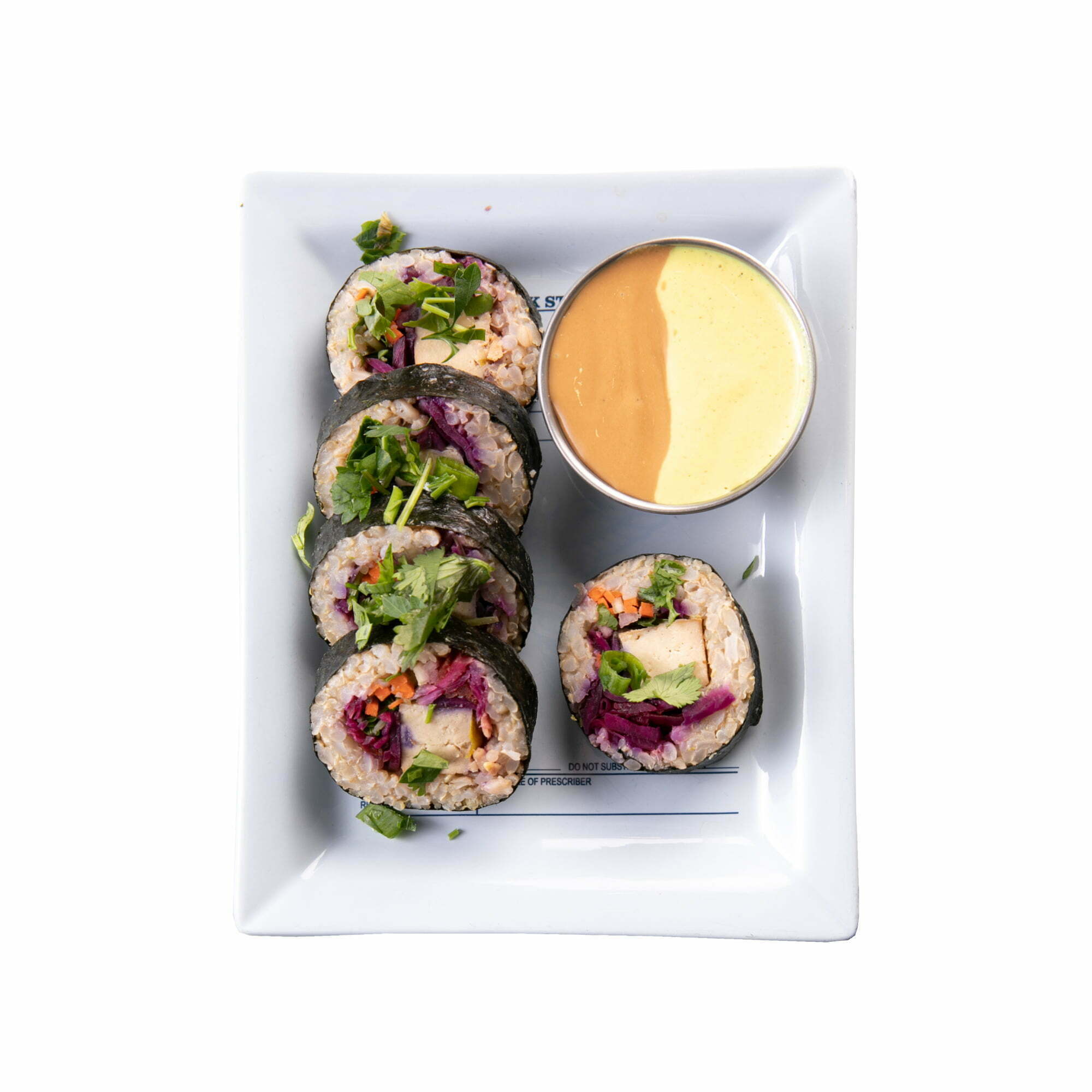 Veggie Sushi Roll
Nori, quinoa and rice, pickled ginger, wasabi, red sauerkraut, turmeric onions, marinated tofu, vegetable mix, served with ginger velvet dressing, saffron aioli.
Contains: nut, soy. No substitutions.

Per serving (with dressing)
Cal 236
0.0852 kg CO2 emissions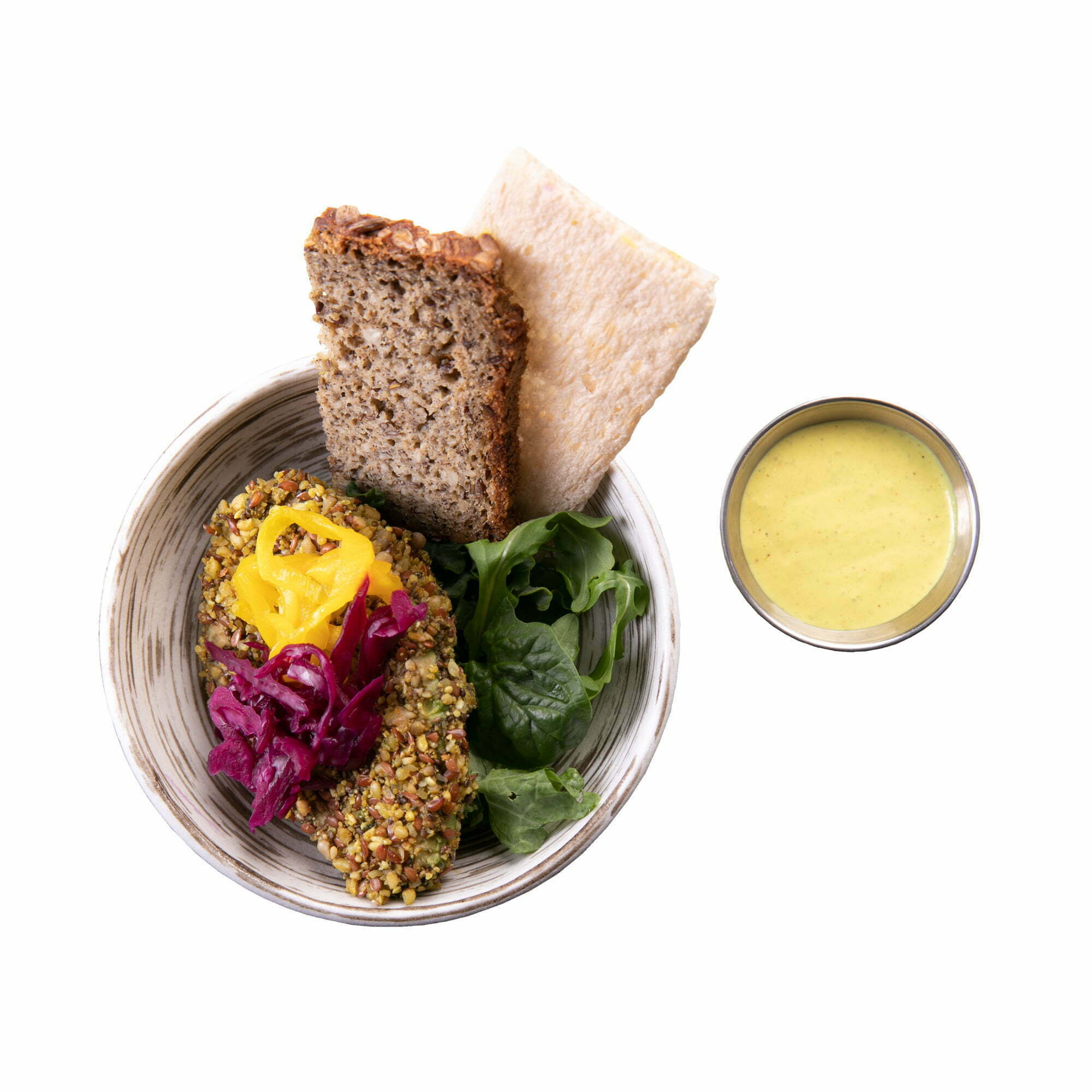 Superseed Avocado
Superseed avocado, red sauerkraut, turmeric onions served with saffron aioli, gluten-free cracker.
Contains: nut, soy.

Per serving
Cal 234
0.2191 kg CO2 emissions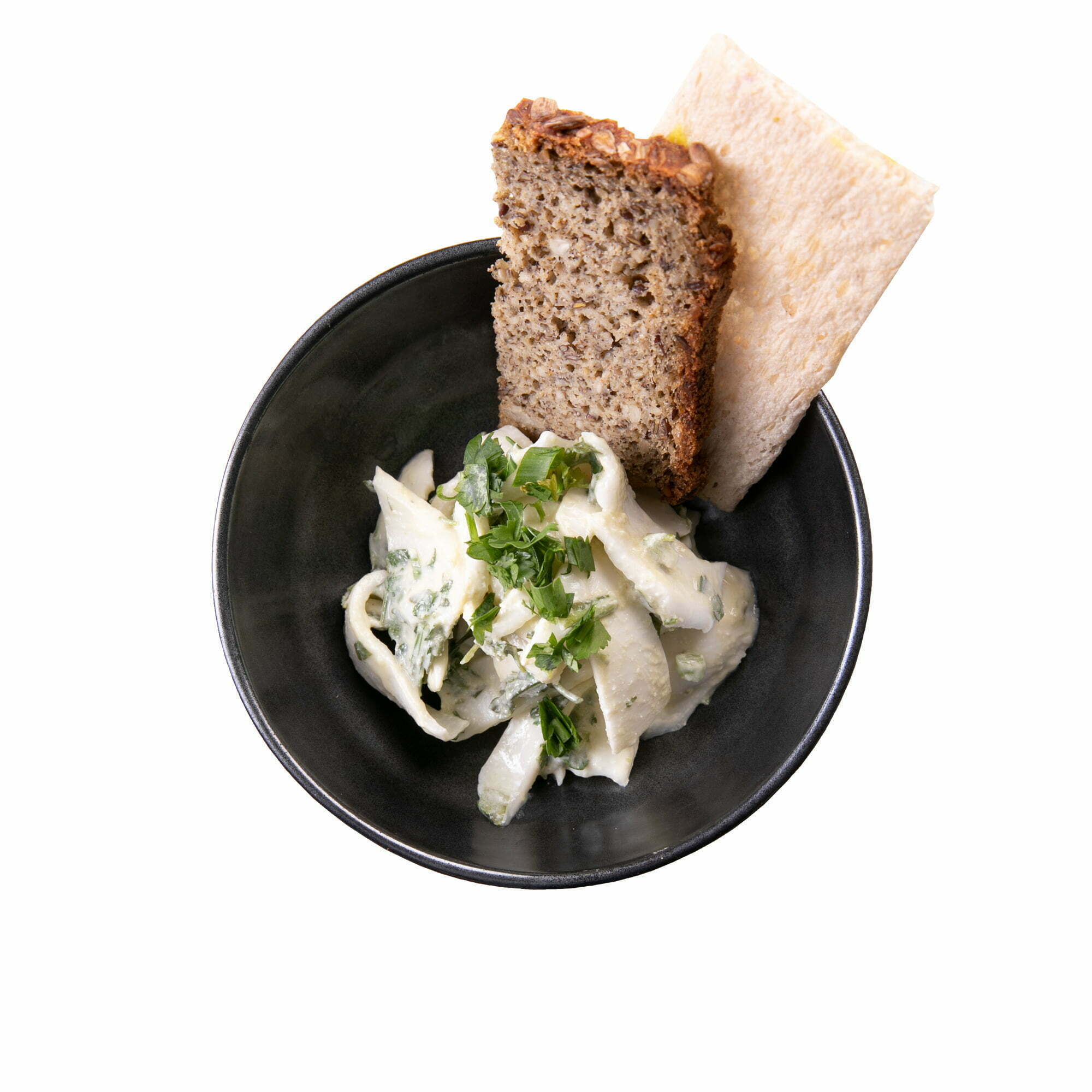 Young Coconut Ceviche
Coconut meat, cashew, cilantro, jalapenos, garlic. Served with gluten-free cracker.
Contains: nut.

Per serving
Cal 169
0.2695 kg CO2 emissions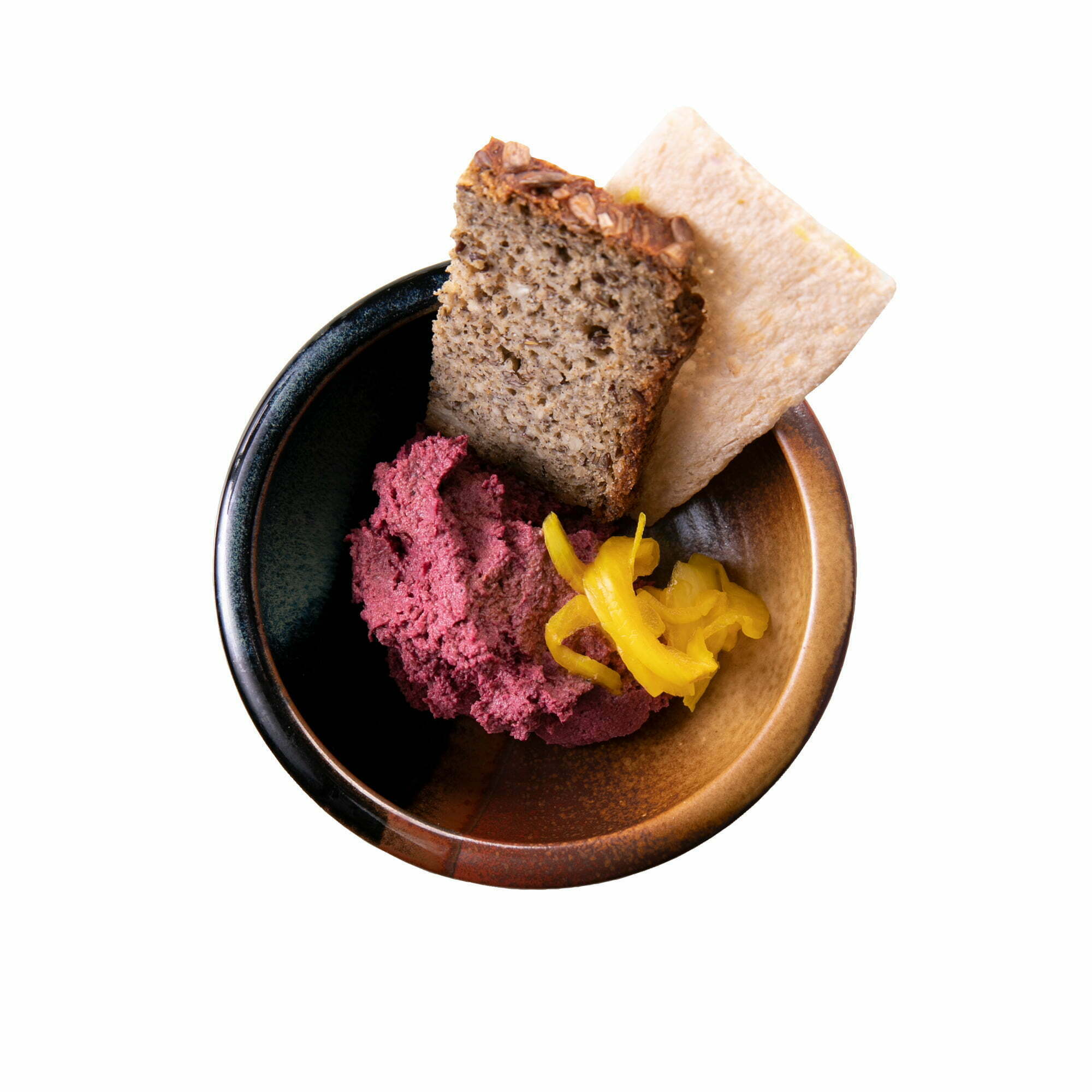 Red Beet Caviar
Red beet, sunflower seeds, apple cider vinegar, onion. Served with gluten-free crackers.

Per serving
Cal 171
0.0631 kg CO2 emissions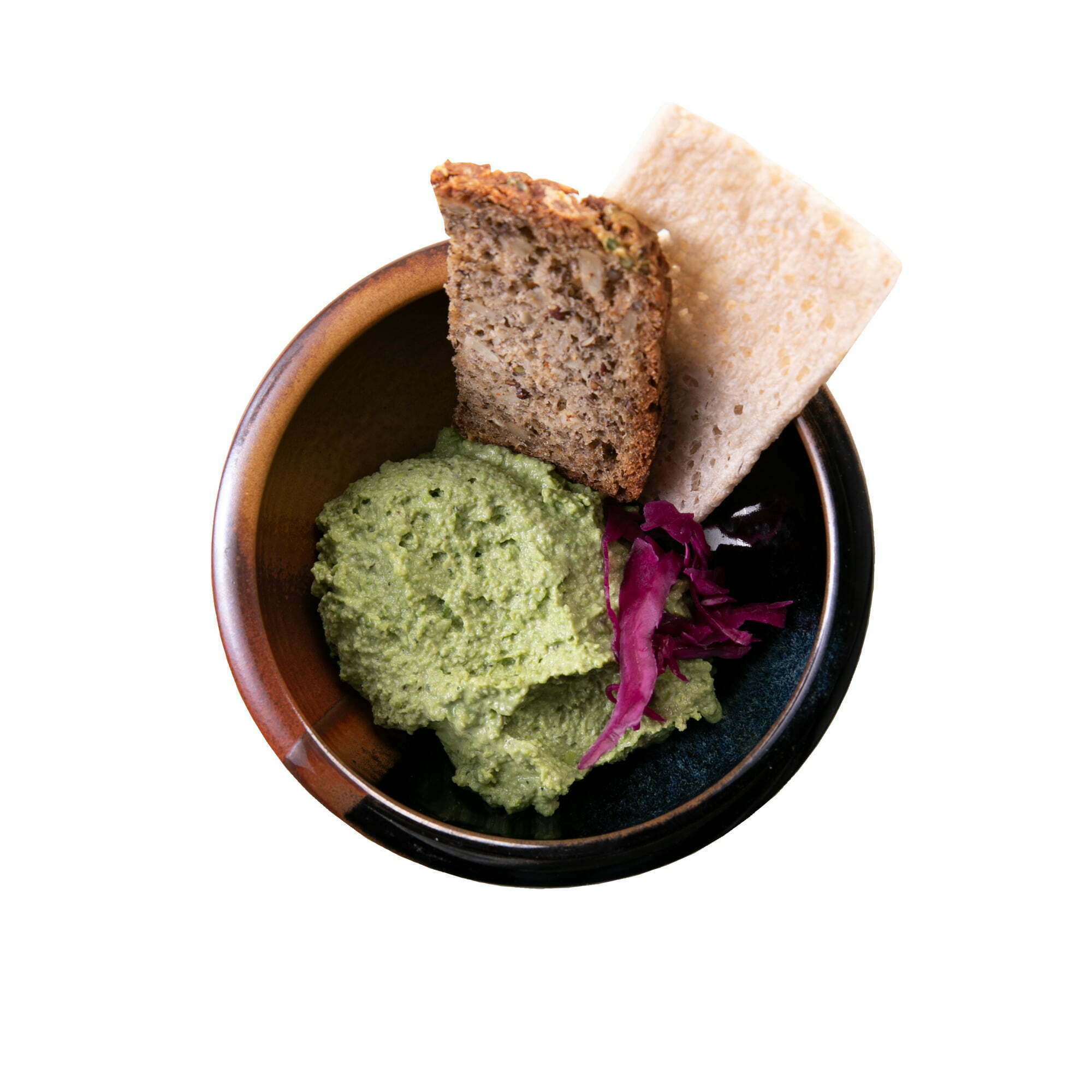 Green Pea Hummus
Green peas, cashew, mint, tahini, spirulina, red cabbage. Served with gluten-free cracker.
Contains: nut, sesame.

Per serving
Cal 198
0.0714 kg CO2 emissions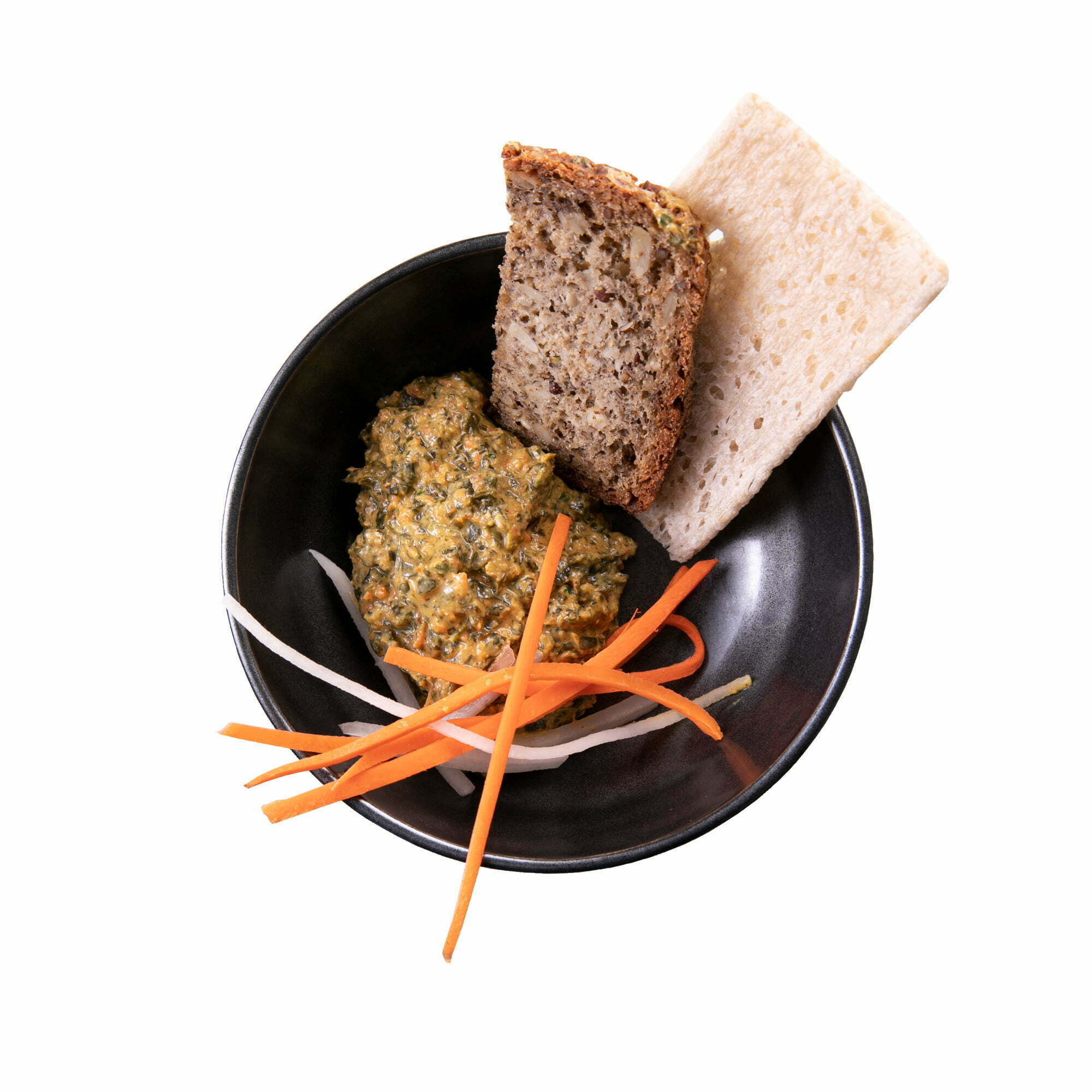 Seaweed Tartare
Seaweeds, carrot, onion, garlic, tamari. Served with gluten-free cracker.
Contains: soy, sesame.

Per serving
Coming soon!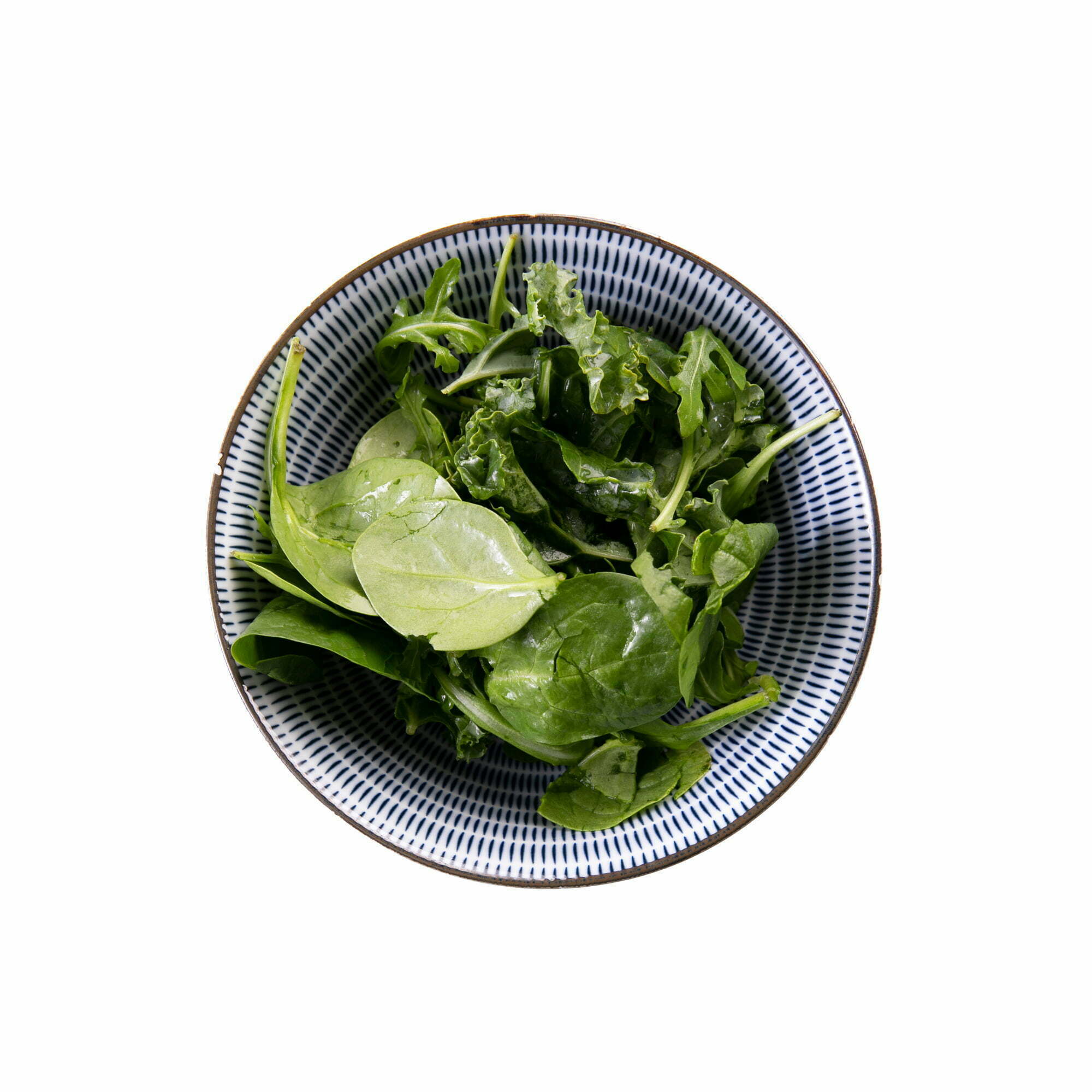 Side Salad
Salad mix, root veggies, and your choice of dressing.

Per serving (with dressing)
Cal 129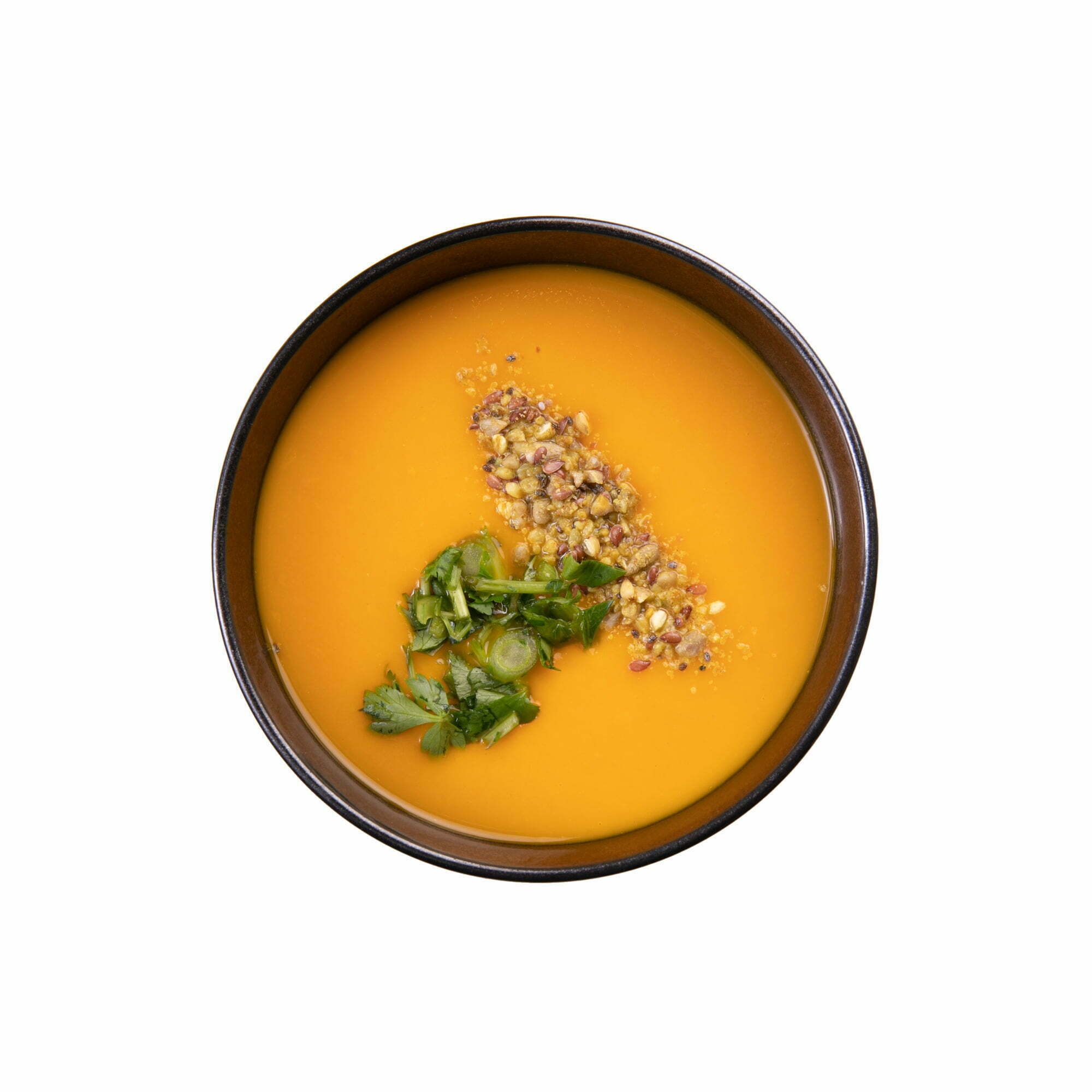 Soup Of The Day
Our vegetable of the day soup contains: onion, garlic, salt, olive oil. Cracker on request.

Per serving
Cal 130
0.101 kg CO2 emissions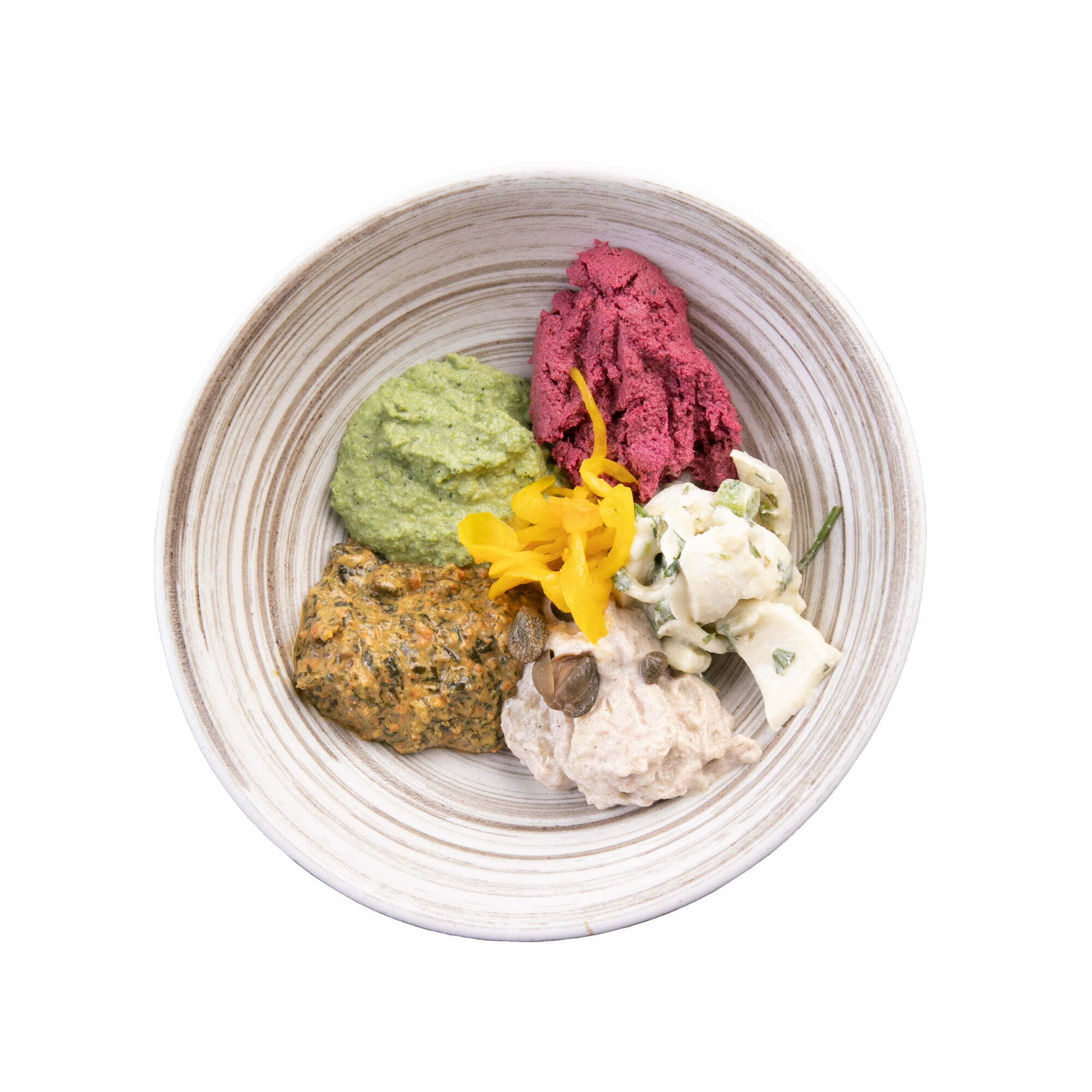 Mezze
An assortment of our spreads served with gluten-free crackers.
Contains: nut, soy.
Per serving
Cal 414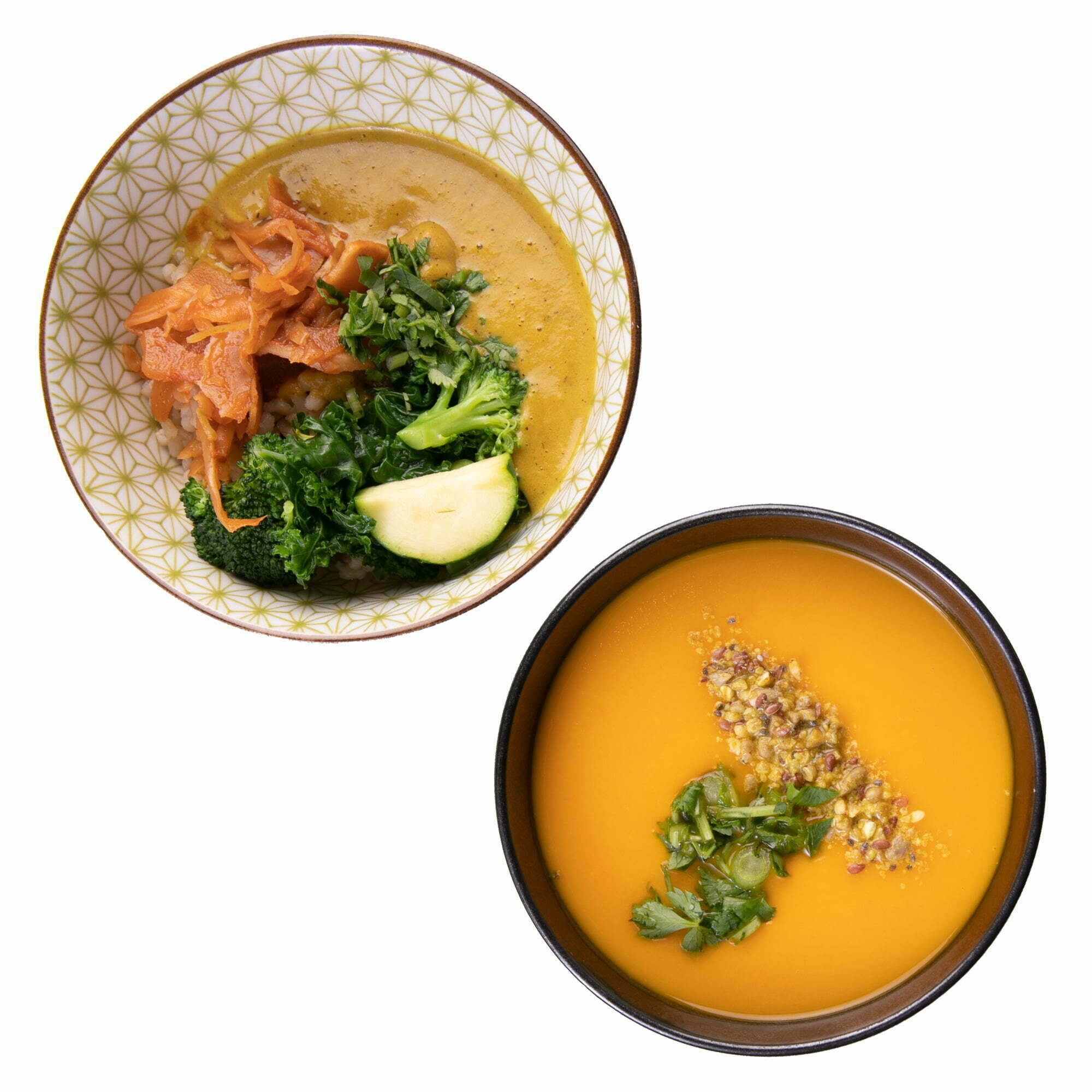 Botanical Menu
A cup of the soup of the day with your choice of one half-portion bowl.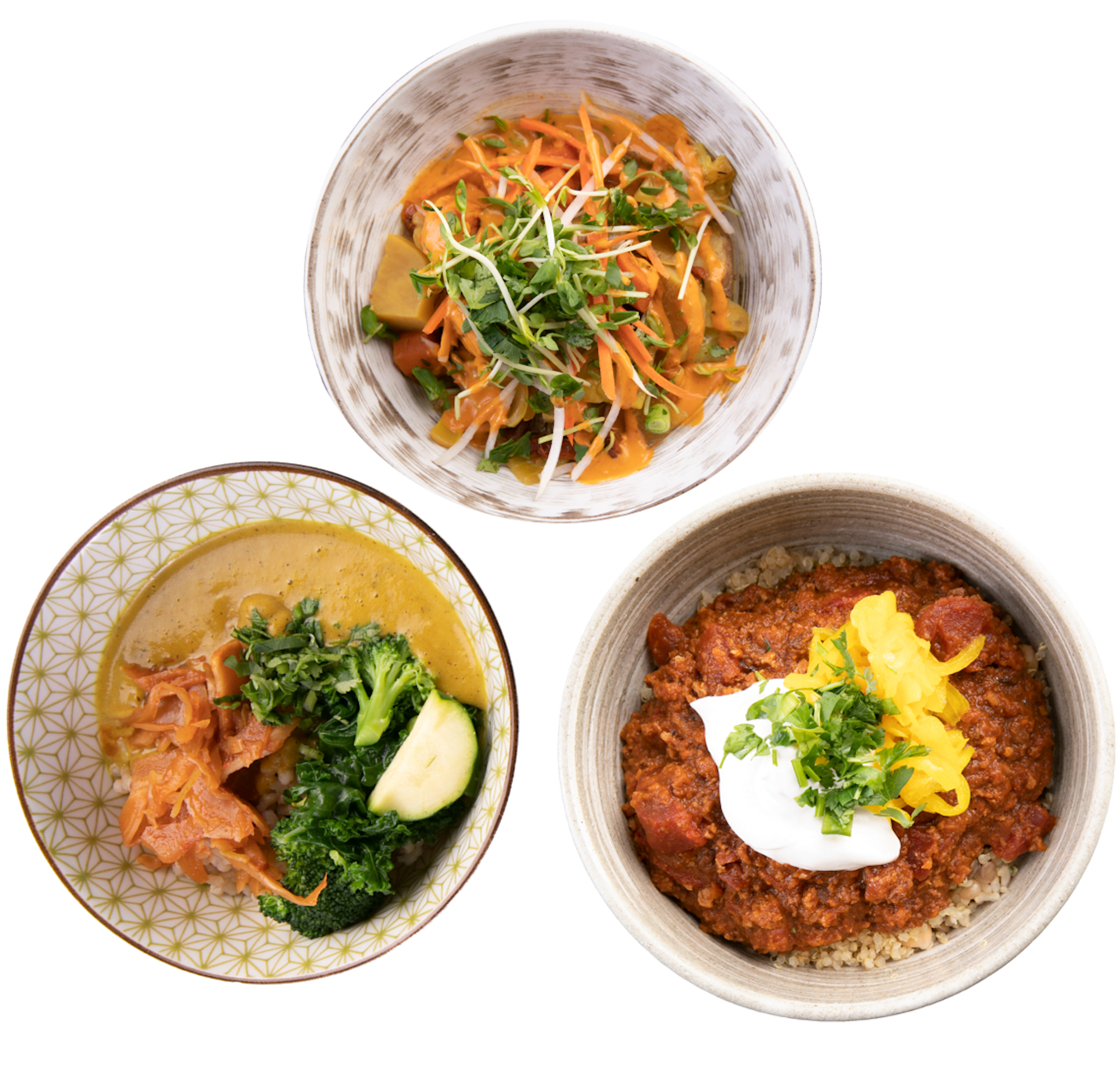 Botanical Therapy
Your choice of three half-portion bowls.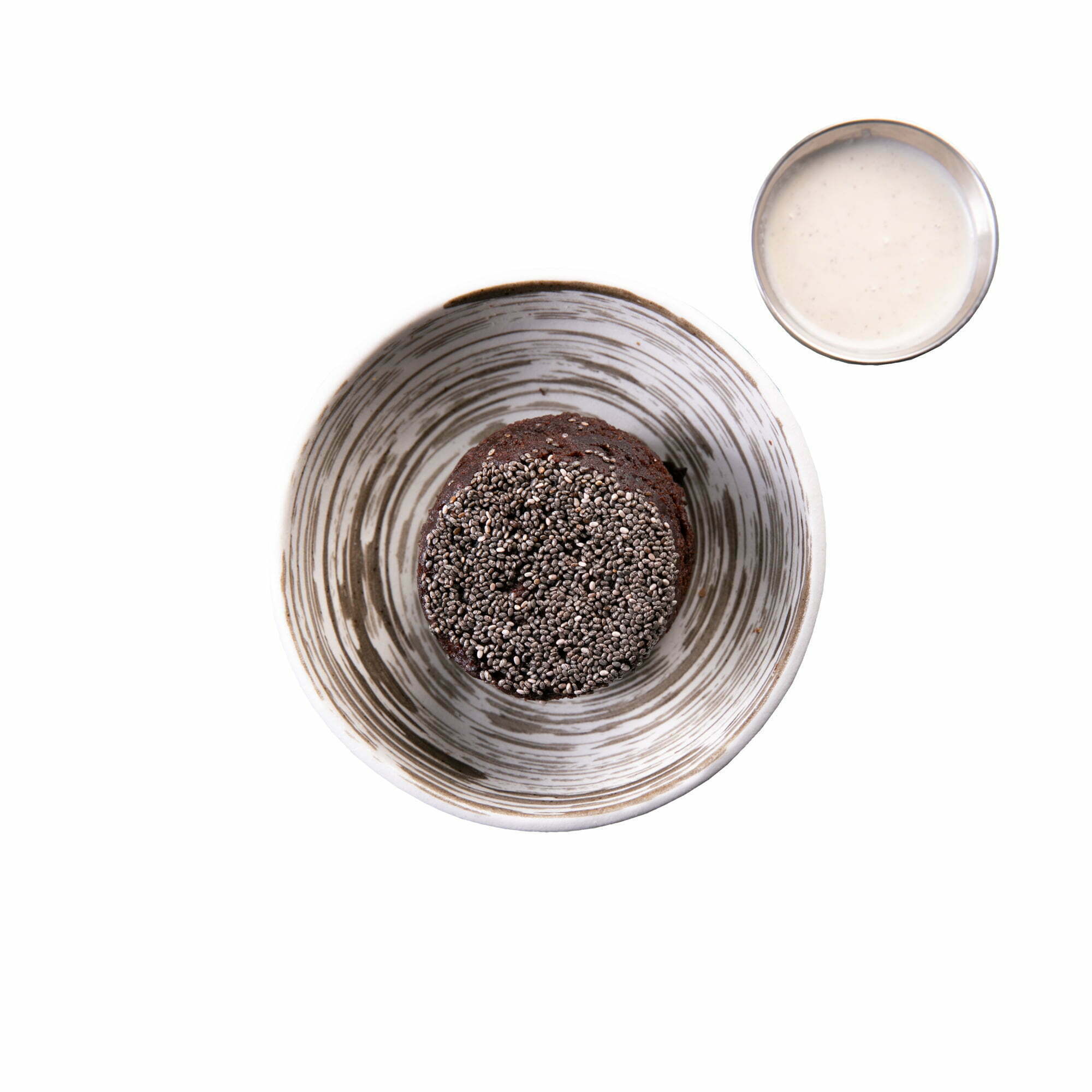 Omega 3 Brownie
Flax seeds, cocoa, brown sugar, buckwheat flour, corn flour. Served with cashew cream.
Contains: nut.

Per serving
Cal 420
0.1581 kg CO2 emissions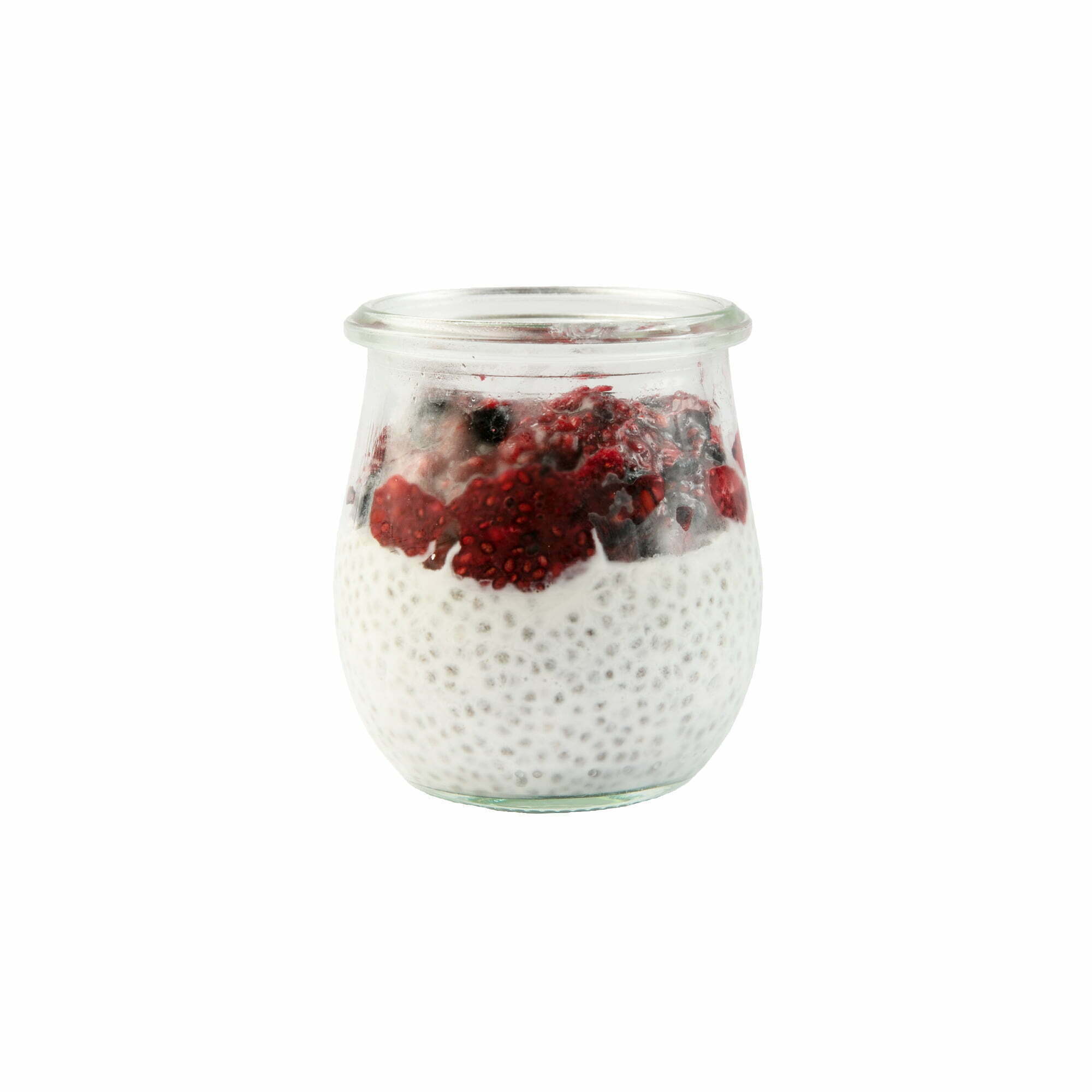 Red Fruit Chia Pudding
Coconut milk, chia seeds, agave. Served with a berry compote.

Per serving
Cal 278
0.4186 kg CO2 emissions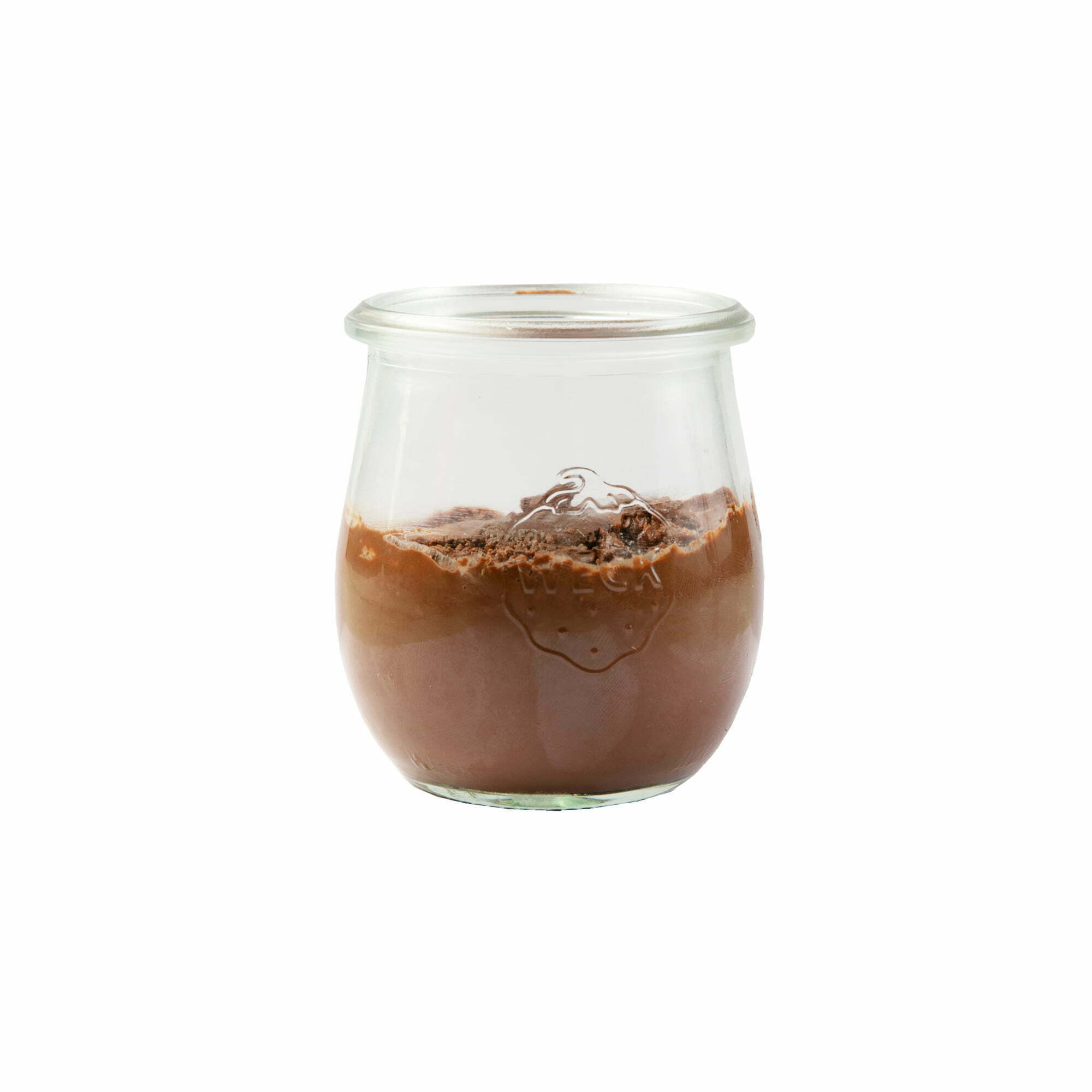 Chocolate Chia Mud
Almond milk, chia, agave, mini brownies.
Contains: nut.

Per serving
Cal 446
0.5148 kg CO2 emissions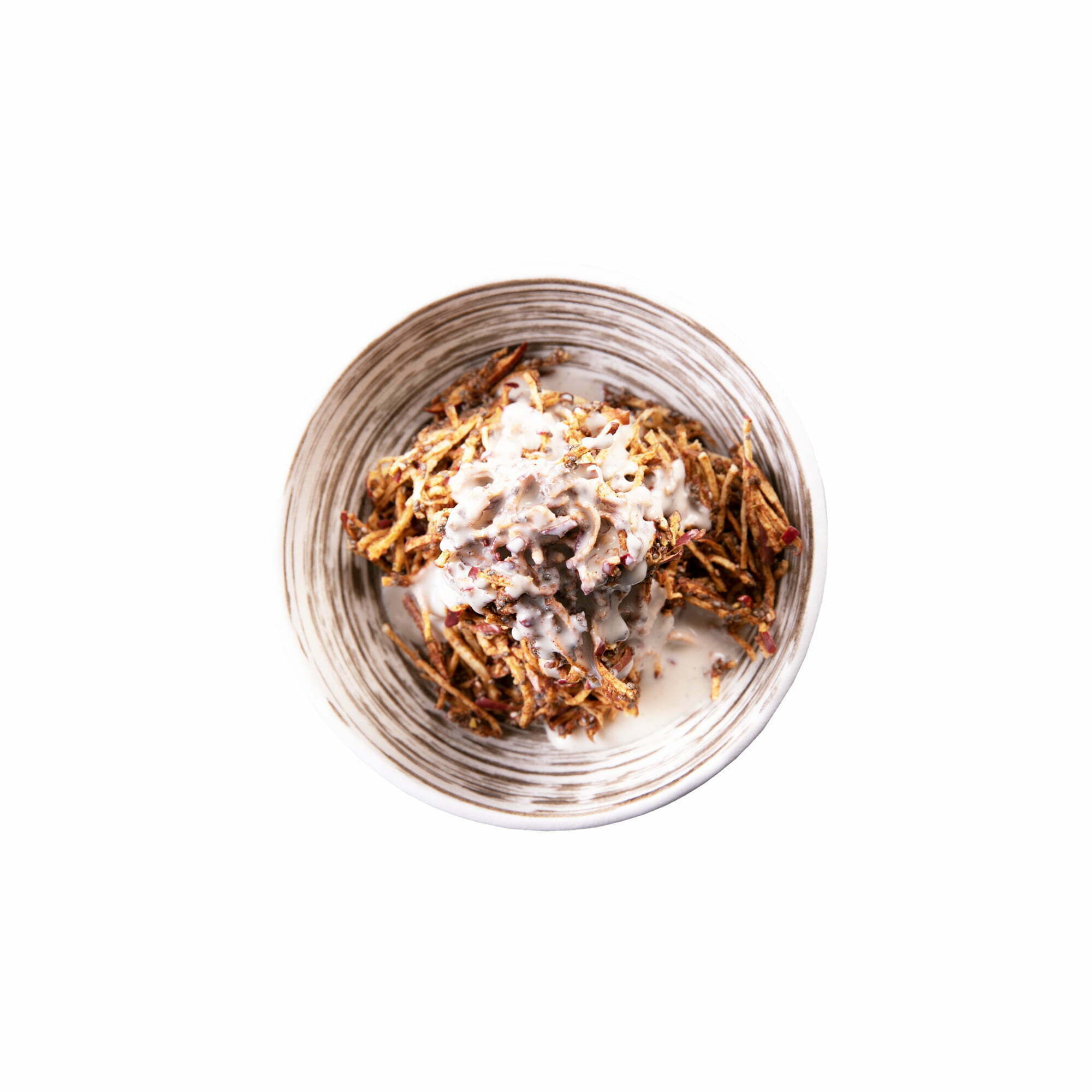 Apple Volcano
Shredded apples, chia seeds, flax seeds, cinnamon. Served with a cashew cream.
Contains: nut.

Per serving
Cal 155
0.0307 kg CO2 emissions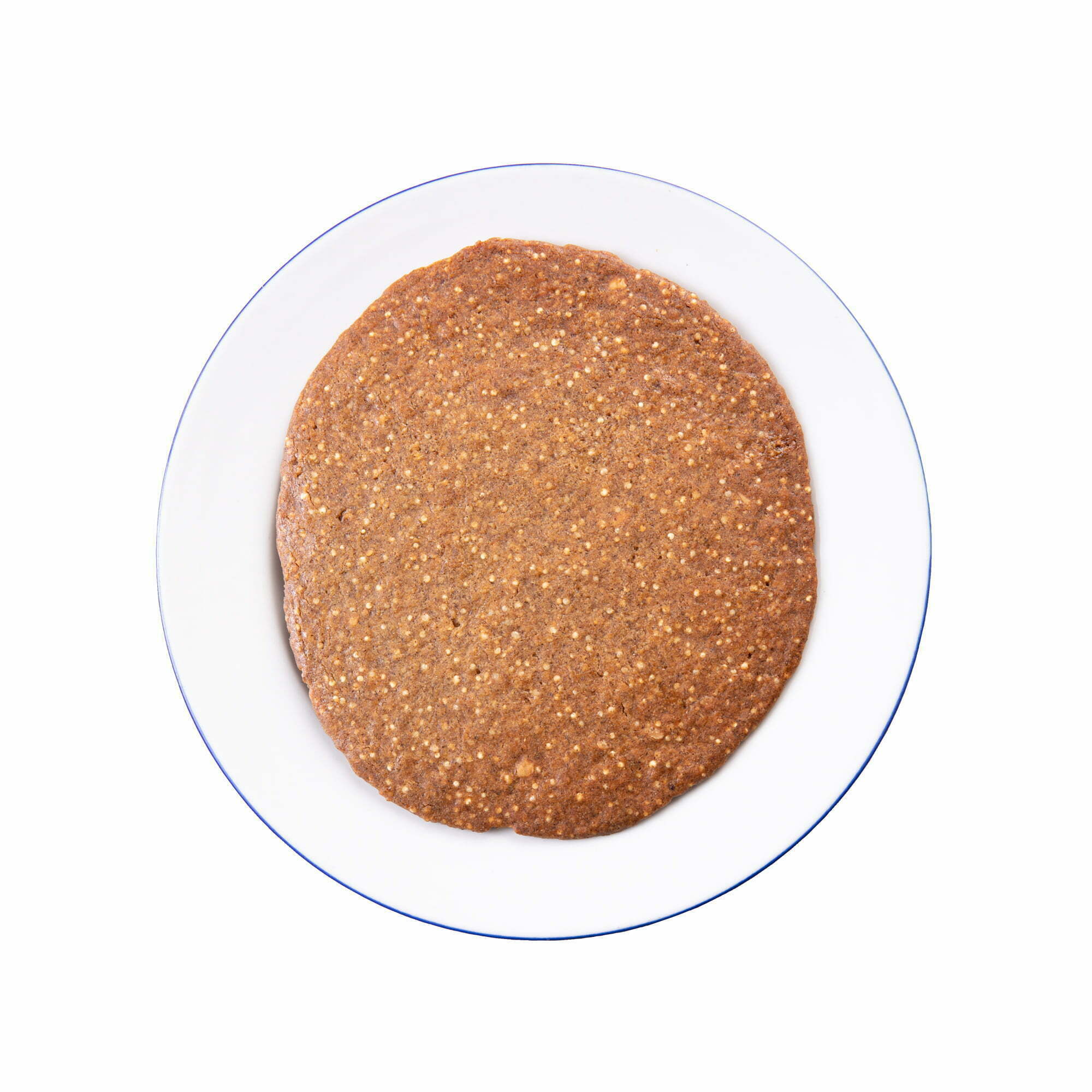 Quinoa Peanut Butter Cookie
Peanut butter, quinoa, sunflower oil, corn flour.
Contains: peanut.

Per serving
Cal 350
0.0966 kg CO2 emissions
Please inform us about your allergies.
Be advised that our food may contain soy, seeds, sesame and nuts and there may be risk of cross-contamination.
* To download our Nutrition and CO2 emissions facts: click here.
Any questions? Email us at info@lebotaniste.us