#goodforyou #goodfortheplanet
We can never say it enough: plant-based organic eating is good for our planet , and since day one we knew that we wanted to live up to that promise in every way. 

Our sustainable involvement has never stopped growing over the years.
As we build our business, we continue to look for sustainable engagements, It's is not one big change, it's a series of small ones that matters.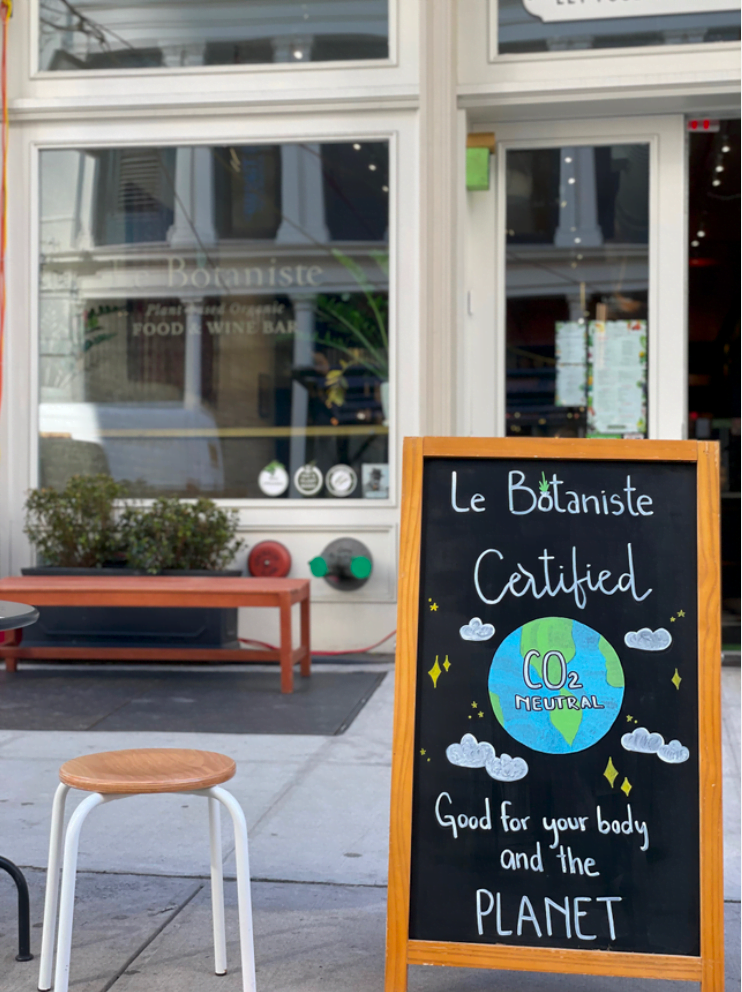 In 2016 we partnered with CO2logic® to reduce our energy use to a minimum, and to offset 100% of our greenhouse gas emissions by supporting a Gold Standard certified climate project.
Getting certified carbon-neutral required some serious research.
First, CO2logic assessed and calculated the greenhouse gases generated by all our recipes.
Using data from ADEME, a French environmental organization, they tracked down the carbon footprint for every single one of Le Botaniste's organic ingredients. 
Adding our electricity consumption, supplies like paper goods, and other factors gave us a good idea of the total environmental impact for our whole supply chain — locally and globally, from farm to bowl.
That's how we are now able to share the (offset!) CO2 emissions of each item of our menu : click here to download our nutritional and CO2 emission facts.
Our CO2 emissions are calculated every year and offset by financing a Gold Standard certified climate project in Ghana that distributes efficient cookstoves (We gladly chose a food related project!).
Learn more about CO2logic and CO2 neutrality validation by Vinçotte: click here.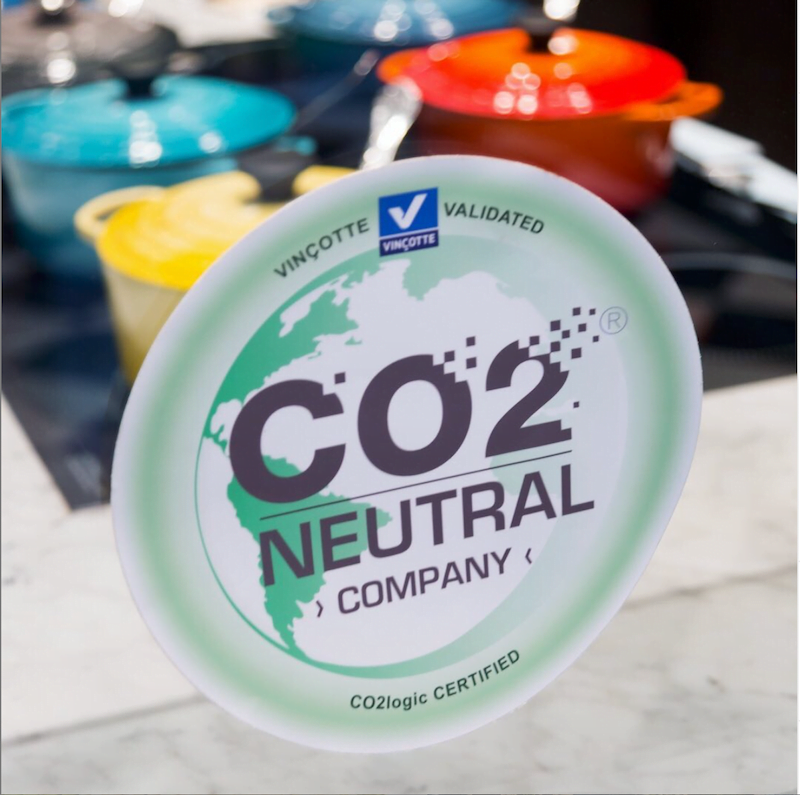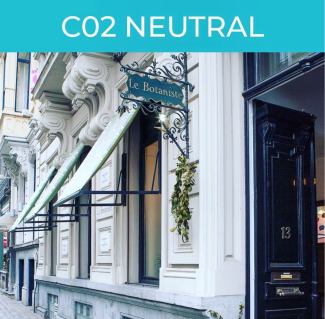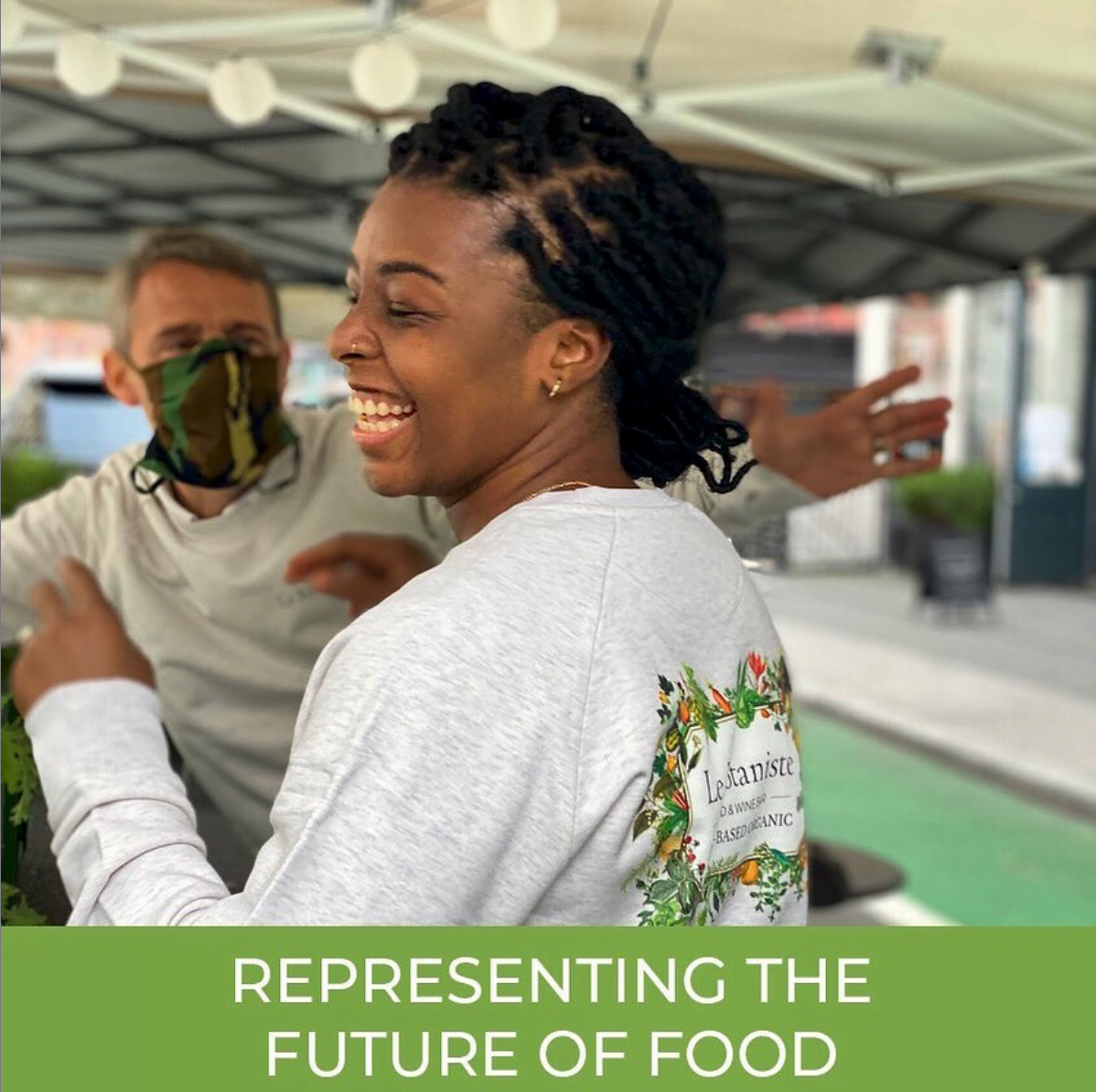 Back in Climate Week 2019, we started to communicate every Friday on our social media pages about Sustainability —  "Sustainable Fridays" were born. 
Almost two years later we are still convinced that sharing our involvement and tips for a greener world is part of our mission: Representing the future of food. A future that is ecological and clean, good for you and the planet.

Follow our Instagram every Friday for green tips and a behind the scenes look at a sustainable restaurant!
Working with others to increase our impact
In 2020 we partnered with the Earth day Initiative to help restaurants to be more aware of their waste. We worked on ways to compost sustainably that make also financial sense for a small business. 
The goal was to make caring for our planet a little easier for our guests and teams, by installing composting bins in our restaurants.
We also started a partnership with Toogoodtogo, to fight food waste and educate communities on food waste.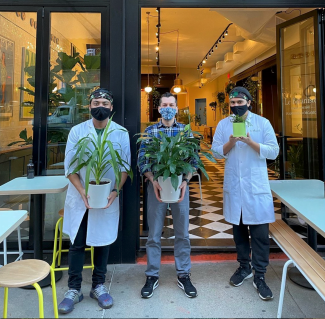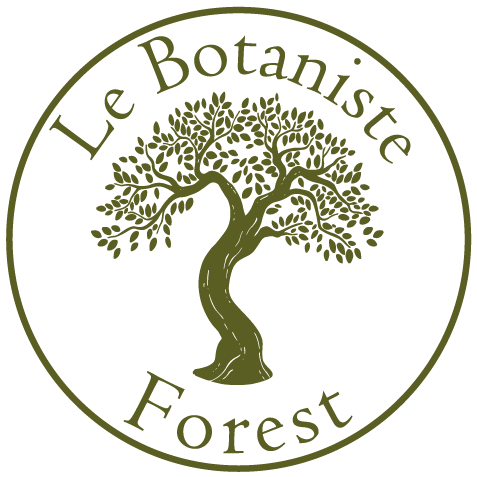 On World Tree Day 2021, we began planting the Le Botaniste Forest, in partnership with GoForest!
Our goal is to plant trees with an impact: capture carbon, fight climate change, restore biodiversity and work with local communities.
Our US forest plantation started in March 2021 in Peru, and our Europe forest in Armenia.
By planting trees in regions where they are needed the most, we contribute on projects supported by GoForest that focus on reforestation and agroforestry, with an attention to the right tree species in the right place, and that support local populations in their livelihoods and create jobs.
We give our guests the opportunity to "add" a tree to their meals, growing our forest together and allowing us to go beyond CO2 neutrality — to inspire and build more sustainability awareness.
We're also planting a tree for each member of our company, and matching donations on key environmental days like Earth Day and Climate Week.
Learn more about GoForest: click here and read about our forest here.